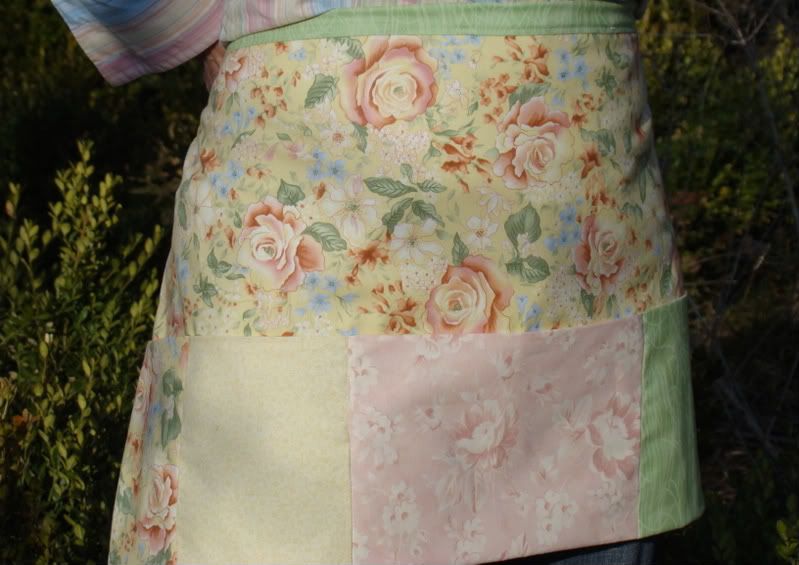 New Beginnings
This was the theme of a recent swap and I must admit that, at first, I had difficulty narrowing this broad idea down to a specific project. Then, when I was in a quilting store, I came upon this lovely flowered fabric which led me to the idea of making a craft apron.
I didn't want to customize it to one particular craft since I thought it would be nice to let Rach choose her craft...perhaps something new to her.
I used this apron tutorial
I hope she likes it.