Our street loves Halloween,
everyone gets all creative and
although there is a lot of store-bought
decorations, there is also a lot of
handmade creations too.


When I took this pic I had
only put out about half the decorations
but I figured I should take a pic just
in case I might forget later (which I did).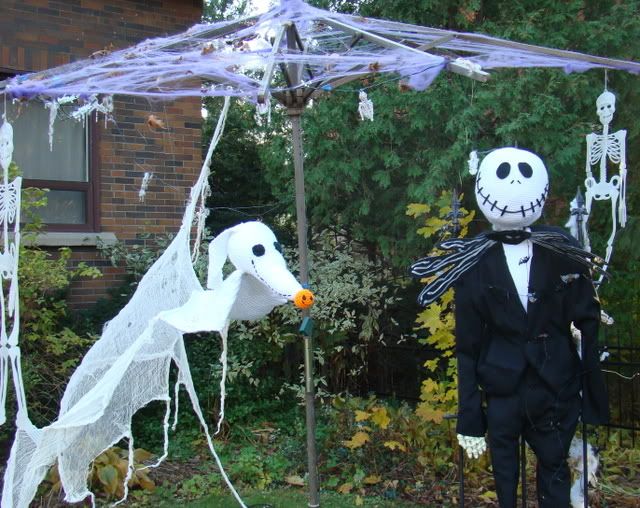 I'm planning to upgrade Jack's costume
next year...his clothes are too small
for his head and his neck needs
to be longer. I'll also add Sally and
Dr. Finkelstein.