This year I want to keep track of the books I read.
I've included a link to Amazon for each book in case you want an overview of any of them.

#1.
The Flying Troutmans by Miriam Toews
I thoroughly enjoyed the character of the 11 year old young girl Thebes.
Creative,
a little crazy
and extremely loyal to her family I wish I could have spent more time with her.

#2.
The Principles of Uncertainty by
Maira Kalman
This is not a book to be 'read' so much as viewed as it is made up of paintings and comments covering a year in the life of the author.
The paintings were often drawn from photographs that she took around New York City and I found it really interesting to get a glimpse of her life.




#3.
When you are Engulfed in Flames by David Sekaris
Incredibly funny and bizarre.
I've never met anyone like him and would love to hear him read out loud on his book tours. Loved it.
-----------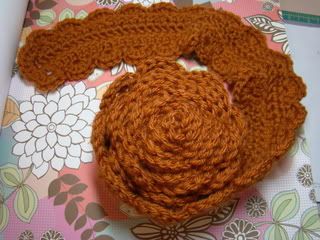 I loved the scarf that I made my mum for Christmas so I decided to make one for myself.
This yarn
(Vanna's Choice-rust)
is leftover acrylic from the South Park blankets I made for my sons and is actually softer than the wool I used in her's.
The free pattern from Joann's is here.