Libraries are a great resource and I recently borrowed
two interesting books on crocheting animals.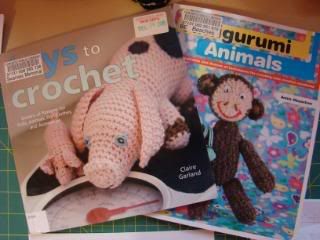 The first, called Toys to Crochet by Claire Garland,
is my favourite of the two.
Her animal patterns are charming and include
a giraffe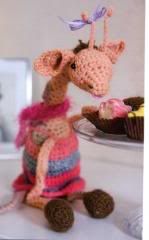 a kangaroo backpack with Joey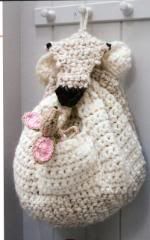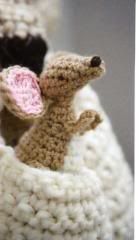 Coco Koala...how cute is she!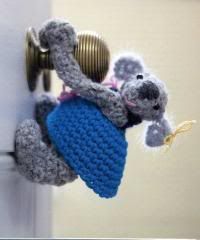 She also includes a few dolls with removable clothes.
It's a wonderful book, full of fun projects
and I highly recommend it!
Amigurumi Animals by Annie Obaachan
would appeal more to the beginner crocheter who would
like to try their hand at amigurumi.
The 15 patterns are made from simple shapes
(see cover photo of monkey)
and although they are not as cute as Garland's
she does include a terrific section on designing your
own amigurumi.
She gives examples of how to simplify
your sketches, how to crochet a couple of basic shapes,
and how to add some finishing touches.
I wish she had expanded this section more which
would have made this book more appealing
to a wider group of crocheters.