I don't know what it is, but I seem to have a record number of wip's.
These are 3 new ones that I started a couple of days ago.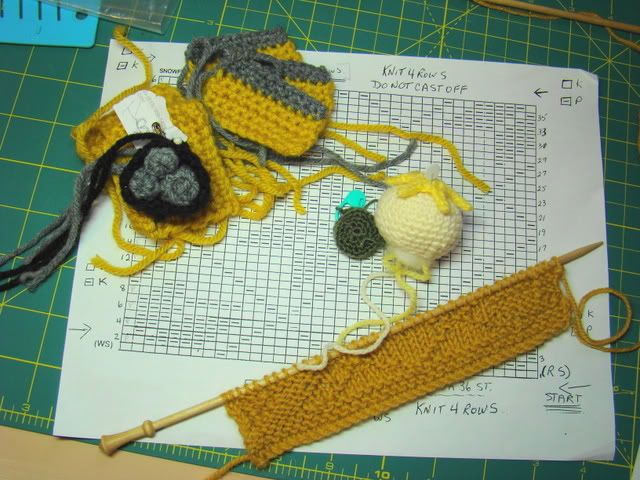 The knitting is homework from my night class.
I have used charts before( when I was doing Tunisian crochet to create my south park afghan) but knitting charts are different as each alternate row is read in the opposite direction and the symbol meanings are reversed for those rows.
But they are easy once you get used to the schizophrenic nature of it.
The little round ball with the yellow palm tree-like hair is the beginnings of Butters.
The pattern that I bought on etsy didn't include him so I am changing the pattern slightly to get that essence of Butters. I actually have a legitimate reason for not having him finished as I'm told by my son that Butters only wears a teal shirt. Good luck to me in finding a teal coloured fingering yarn.
The other little pile of crochet squares and tubes will hopefully become the first of two Wall-es, one for each son. I'm also making Eve for my older son's girlfriend.