Would you like one?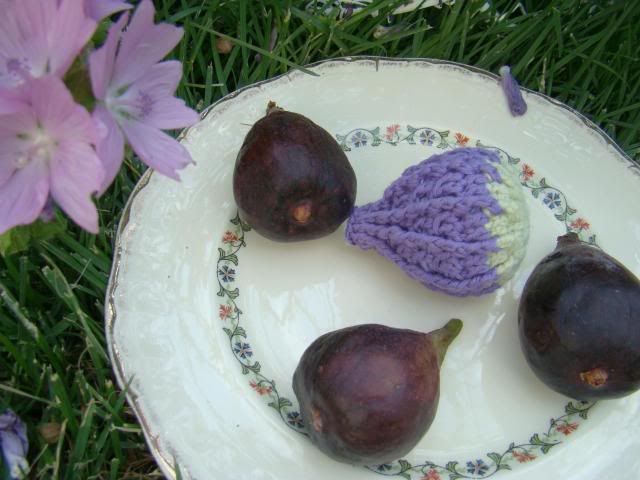 Every year I wait for the figs.
Only then can I have my favourite meal...
figs wrapped in prosciutto
cooked on the bbq.
In one bite you get that smokey, salty flavour
mixed with divine sweetness.

Add a glass of a good Italian red wine,
some crusty bread and olive oil for dipping
and dine outside in the garden.
Close your eyes and you
are suddenly in Italy.

And when fig season is over?
You still have your cute little crocheted fig
to keep you company until next year.