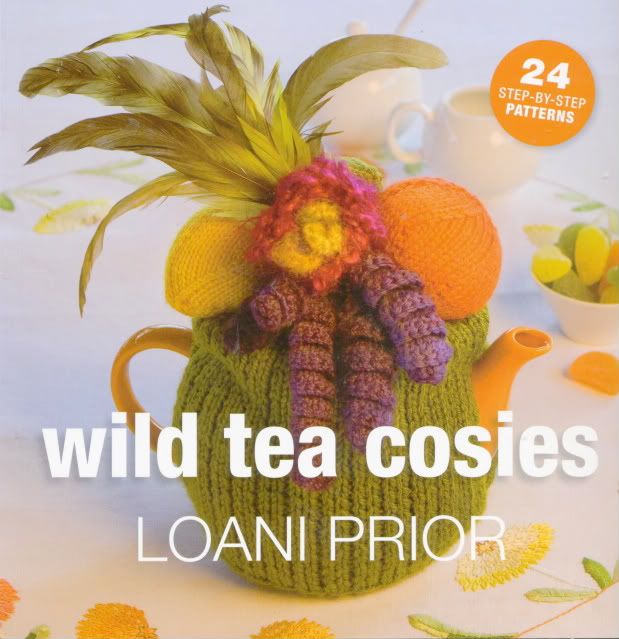 I just picked up a copy of Wild Tea Cosies
by Loani Prior.
It has some wonderful cosies
AND is reasonably priced
(I paid $16 Cdn on Amazon new!)

She has included a mix of crochet and knit
patterns and to quote the author
"these outrageous cosies....
are inspired by everything from coral
reefs and flowering gardens to geometric shapes,
scrumptious food and even chickens!"


Here is a shot of the back cover with
pics of the cosies.


I'm so looking forward to making some of these cosies,
but how do I choose...
the Carmen Miranda on the cover,
the Rosie Posy, or the Liquorice Allsorts?
What a great book!