I've seen so many cool patterns online
in chart form but I really didn't
know how to read them.
So I decided to sit myself down
and figure it out.
I first picked a pattern that had
both a chart and written instructions.
I chose a pattern that I knew
I would normally be able
to crochet fairly easily.
I then made a photocopy of the
pattern so that I could mark
off each row as I made it.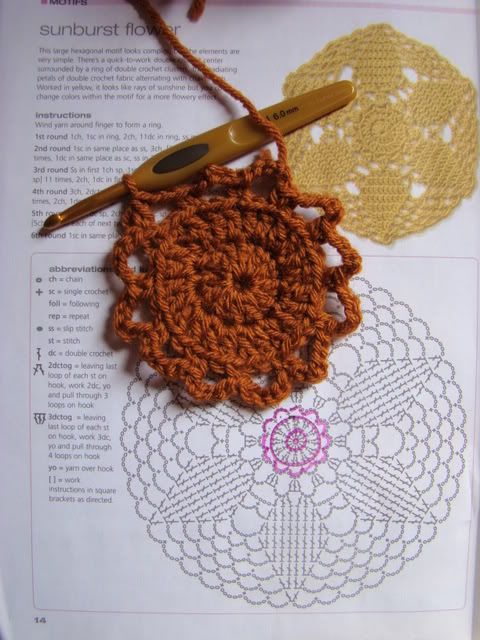 I also made sure it had a
chart listing each symbol and
it's corresponding stitch.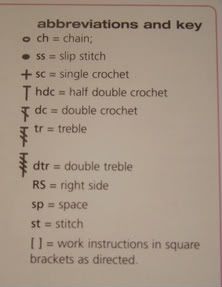 I then tried to figure out the first row
by ONLY looking at the chart.
I then went to the written instructions
to see if I got it right.
From then on I pretended that
I only had the chart and worked hard
to figure each row out.
The only time I would look at the
written instr. would be if
I was absolutely stuck.
Once you get the hang of it
it is quite easy.
It's wonderful to be able to SEE
which stitch goes where.