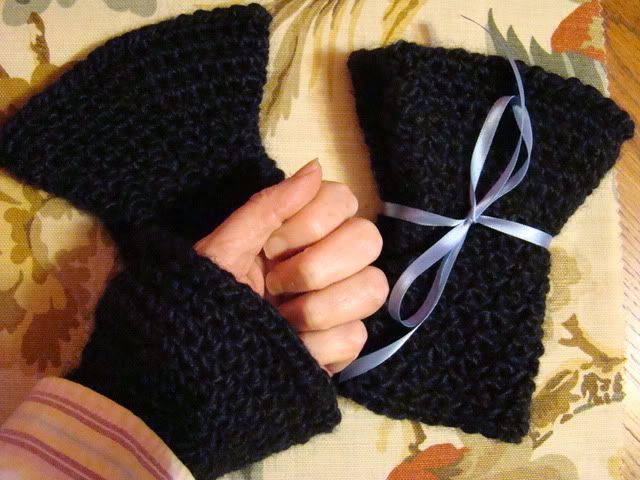 I love these wristwarmers!
They just tuck under your sleeves for
extra warmth.
They are perfect for fall weather when it isn't
cold enough for gloves but still a bit chilly.
I crocheted them from this wonderful free
pattern by Melissa Mall from Inner Child Crochet.

These are made from a wool soy blend
which is incredibly soft!
I was going to embellish them but
since the recipients don't live nearby,
I wouldn't be able to match any
colours they have in their coat.