Since my family all love the movie
we thought it would be great for this
year's Halloween theme.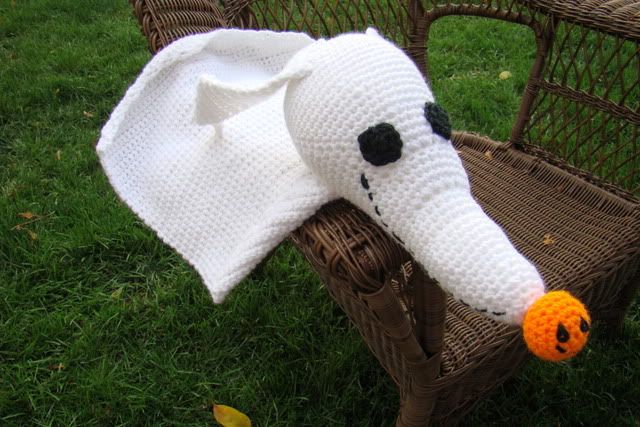 I think he'll look great hanging in
the dark with a spotlight hitting him.
I made Zero from this great pattern.

Jack is next and should be
quite easy to make.
I'll crochet his head and pop it over my skeleton
and then make his clothes.