I was involved in a swap over at
Creative Living
and received this wonderful package
of handmade goodies from Star.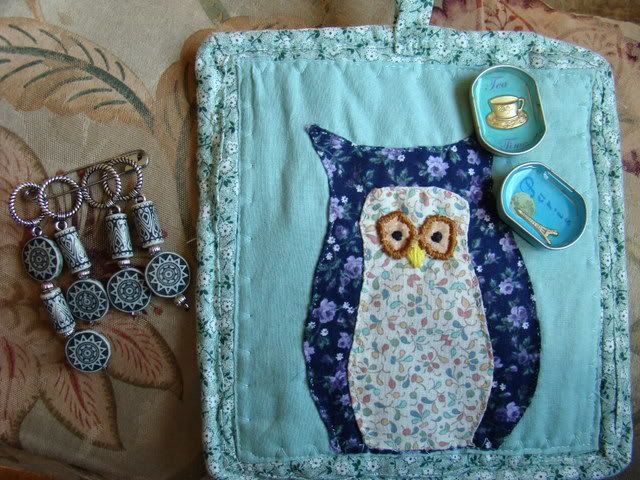 She knows that I love owls,
am learning to knit,
that I love tea and that
I went to Paris this summer.
How spoiled am I!
Everything is gorgeous..
from my very cool owl potholder,
to my stitch markers, to my tin magnets.

This is what I sent to her.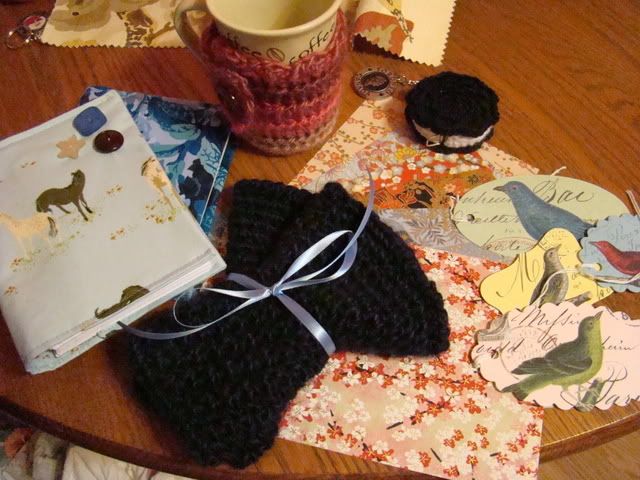 Star is a great believer of making
lists (she's such an organized woman!)
so I made fabric covers
for 2 small notebooks.
One fabric has flowers and the
other has colts which is part
of her username.
The wristwarmers are to keep
her warm on her daily walks with Reba
on cooler days
and the cozy is for her morning
coffee which, lets face it,
we can't function without.

Thanks for the wonderful swap Star!