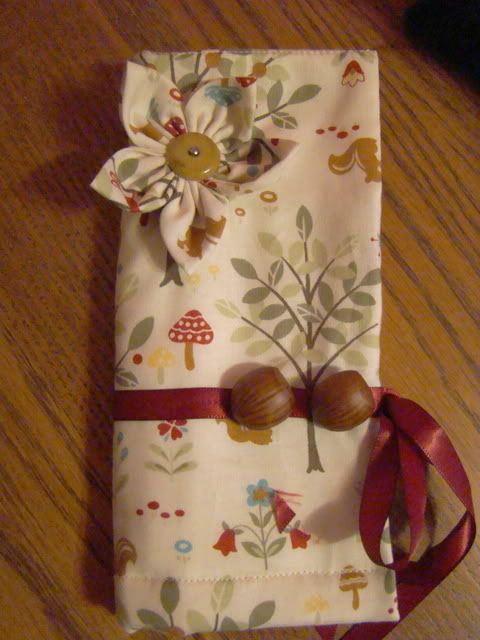 I sewed this as part of a swap over at
Creative living
Rach, who I made this for,
makes lovely, lacy things with teeny,
tiny hooks and thread.

The fabric looks very similar to one she
picked as a favourite over at Flickr.
I would love to have included wool felt
in her case but it is impossible to get here.
I really have to order it online someday.

I don't know if you can see it but
there are little squirrels and mushrooms
in the fabric.
So I was thrilled when I found the acorn buttons.
I made the flower out of the same fabric
and added a vintage button to its centre.