Although this isn't a great picture I
thought I'd post my finished cosy.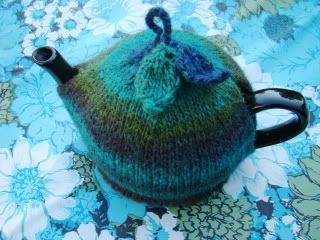 I feel fairly happy about it,
I didn't drop any stitches,
it didn't end up half finished
stuck in a drawer somewhere
and it fits my teapot.
Not too shabby.

At first I did make it way too tall
so I managed to rip back a few rows
and make it shorter.
This pic shows it's true colour...
but I wish I could photoshop my
cosy so that it was bluer.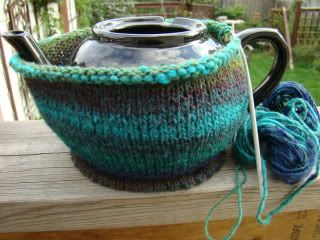 I used 4mm circs and one
skein of Noro Kureyon 163
and this lovely free
pattern by aemmeleia
.

This next pic shows how the needles
are positioned using the magic
loop technique.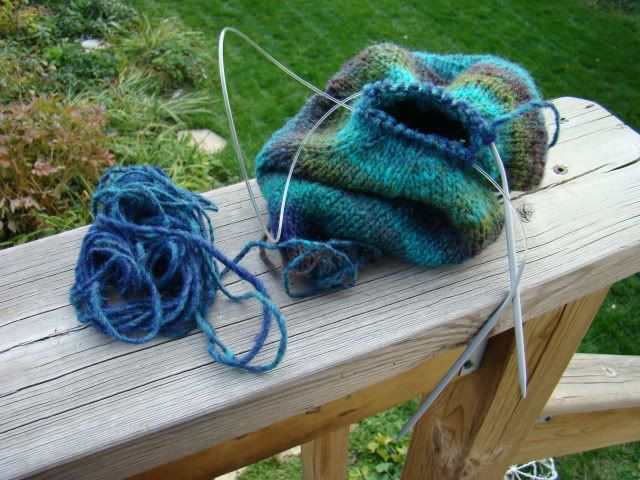 I actually made this for my
sister for Xmas but it may
be too dark for her.
Also, the last time she visited
I asked her if she wanted tea and
she said "oh good god no!"