Tomorrow I'm headed to my favourite place in the world...Italy.
I started thinking about some of the women I have seen there.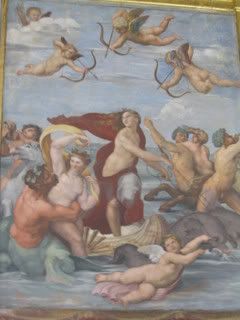 This is one of the many beautiful Annunciation paintings.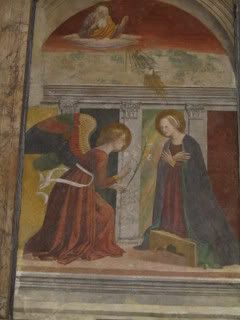 A beautiful door knocker...
I hadn't realized, until my good friend Colt-pixy told me,
that this is probably Medusa.
Obviously this is not meant as a welcome.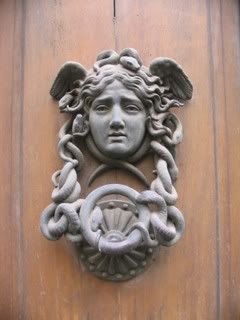 This woman is glazed into a small tile.