It's been almost like Christmas this past week...post lady Pat popped 2 packages in my mailbox.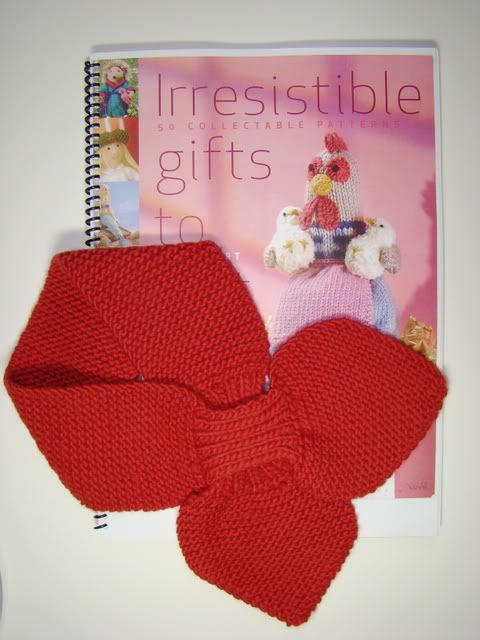 The first one was from a sweet girl named Arina who lives in The Netherlands.
She sent me a wonderful package of knitting patterns by Alan Dart....joy!
It's very difficult to find them here so I was really excited and grateful to receive them.
I first saw her knitted and crocheted items on her
flikr page
.
She and her sister, Baujke, also sell knitted, crocheted, and sewn items at
Baukje en Dirkje Creaties
Thank you so much Arina!
The second package was from another sweet girl, Salihan, who lives in Australia.
Her package contained a beautifully soft Malabrigo merino scarf that she had hand knitted.
Salihan recently celebrated the relaunching of her wonderful blog
(now called
Salihan crafts)
by having a draw and, as luck would have it, I won the scarf :0)
I have admired her knitted work for some time so it's wonderful to actually wear something that she has made.
Thank you so much Salihan, it will be so wonderful to wear such a warm and pretty scarf!
And don't forget to check out her blog and she is also on
Ravelry
.