I've seen so many
pictures of yarn covered poles and statues, stop signs, and car antennas but I have never seen one in person.

So today I decided to crochet a little graffiti starting with this ugly chain link fence that surrounds a nearby school.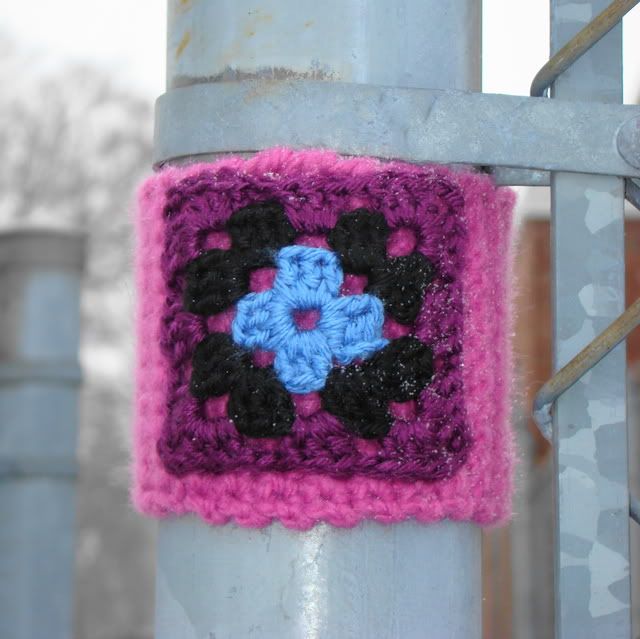 It adds a
little colour to an unexpected place on a dreary winter's day. But it is also not so elaborate that it will break my heart if it is taken down.

I hope it lasts for a while.
I had to be a bit sneaky to put it up without anyone seeing me, but since it was cold and windy it went quite smoothly.

I'm thinking of covering a pole next.
Edit: Well it lasted until today, May 27th, that's over 3 months...not bad!