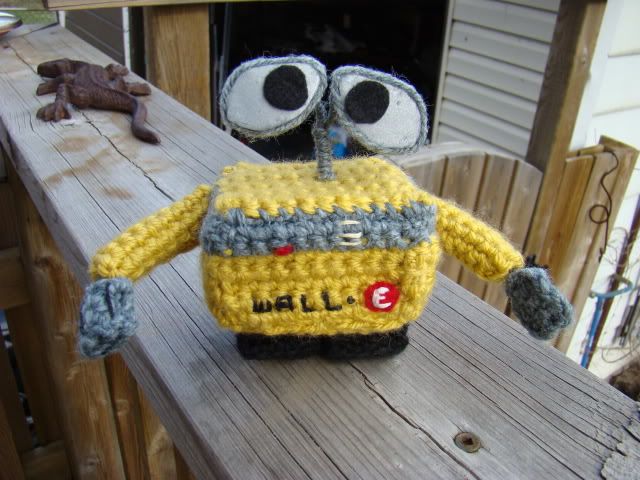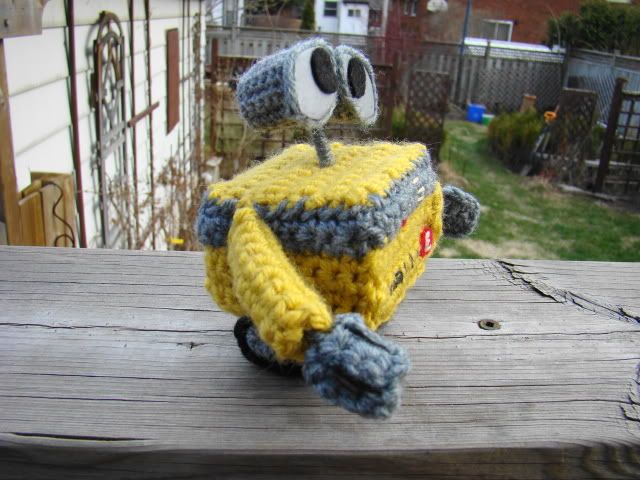 He is only 2 1/2 inches high.
I adapted
this great free pattern
from sunshineravioli.
My changes:
I put poster board into his main body so that he would be more rigid.
I made the wheels larger and put them under his body.
I added black embroidery to his hands.
I made a base for the eyes using polymer clay then crocheted a outer layer of yarn.
His neck is make of wire covered with yarn so that I could change the position of his eyes.

Here is a work in progress of him...you can see a bit of foam board sticking out of his base.