What fun it was to make these
mini sweaters!
They along with the little skates
were sent to Coltpixy
for a swap over at
Creative Living.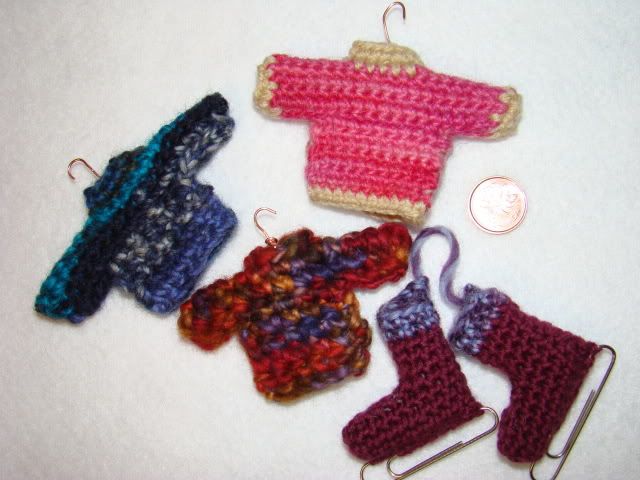 I love the sweater pattern
by Marci Senders.
She has done a great job not
only with the pattern but
also with a great tutorial
complete with step-by-step
pictures.
Thanks Marci!

I was also very happy with how
the little ice skates came out.
Thanks to Myra Ann Shaw
for a really cute pattern!
I'm planning on making
another pair but this time I will
make them into hockey skates
for my referee son.