I wanted to make a quick but nice present
for mum and I knew that
this scarf would fit the bill.
When rolled up it looks
like a perfect rose.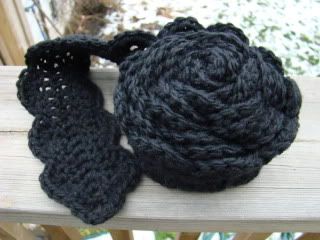 When worn it can be wrapped once
or several times around the neck.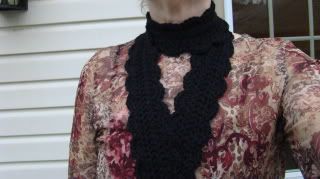 1032 people (counting me)
have made it Ravelry's
most popular crochet project.
I used Paton's Classic Merino
and I would guess that
I used only 3/4 of a skein.
I've seen it made with acrylics
and expensive yarns and all
of them resulted in a very pretty scarf.

You can find the free pattern here
or in the Happy Hooker book.